"Just-for-me" content experiences that spark curiosity, inspire growth and create impact.
Good content provides an opportunity to learn; great content fuels our understanding of the world and contributes to our growth and development as humans. Imagine the power of personalized content, designed and delivered with relevance, for every company and every person.
We start with a deep understanding of people and how they want to learn and engage. Combine that with leading knowledge around skills of the future. Through profiling and machine learning, we amplify the most relevant content for your users, at the right time.
And because we believe that every opportunity is a chance to learn, we provide you with insight into your users' interests – so you can deliver more of what works and less of what doesn't.
A personalized approach to content: content experiences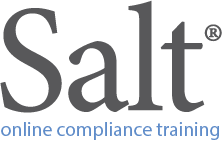 Salt online compliance training is suitable for corporate & commercial, government, financial services, education, and not-for-profit sectors. Courses can be taken off-the-shelf or customised to suit your organisation. Specific courses are available for Australia, New Zealand, Singapore, Hong Kong and the USA. Non-jurisdictional courses are also available.