Create a Connected, Personal, Talent Experience
Like you, we know the expectations of people at work have changed. They need a different kind of environment to bring their best to work every day. So we're creating that environment – a connected, personalized talent experience designed to help you engage and inspire your people – where and when it matters.
Hire top talent faster with engaging candidate experiences that connect the best people to the best companies anywhere in the world. Build talent readiness, with personalized learning experiences and custom development journeys for skill and career growth. Develop more engaged, high performing people, teams and leaders, through continuous growth coaching, feedback, rewards and recognition. And through it all you can prove the "experience" makes a difference, with the people insight and analytics needed to connect your talent approach to real business value.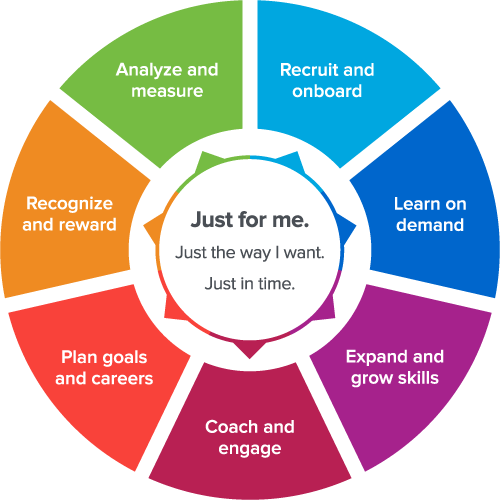 Transform Your Talent Programs and Create Value in Every Job
Transform your talent management strategy to give your people the personalized, interactive and collaborative experiences they need to grow and develop, feel valued, and create value for your business.